BENEFITS OF GETTING A LEARNING AND DEVELOPMENT CERTIFICATION
Many people see learning and development certification as an opportunity to stand out from the crowd and get ahead in their careers, and rightfully so. Not only does it demonstrate a desire to gain knowledge in your field, but it also shows that you're ready to invest time and effort into your career growth. A good learning and development certification can even increase your salary. Before you decide if this certification is right for you, let's take a look at some of the most valuable benefits to consider.
1) Makes you look more professional
When you have a certification in learning and development, you can show prospective employers that you are qualified to take on the challenge of learning new things while also developing other people. A certificate can also give employers assurance that they're hiring someone who knows how to conduct learning as well as evaluate it. Plus, adding this credential to your profile may lead to an increase in your earning potential.
2) Earns you credibility
Learning and development professionals go through extensive training to get certified, so having this designation will show prospective employers that you are well-qualified for the job. Studies have shown that having the L&D certification will increase the odds of being selected for an interview by about 50%. The certification also demonstrates your dedication to keeping up with industry best practices, which is attractive to future employers.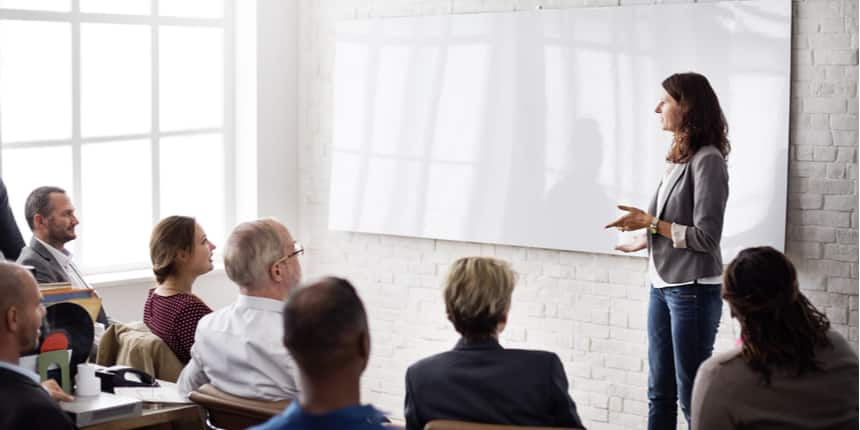 3) Improves your business knowledge
A learning and development certification teaches you what others in your profession know. You will have an advantage over others when it comes to getting promotions, new job opportunities, or promotions because you will have a better understanding of the industry.
4) Helps you build long-term relationships
Businesses need employees with strong soft skills to build lasting relationships with the customers.
Potential employers will have confidence in you when they see you have certification from an industry leader.
Continuing education shows you are dedicated to building your skills which can lead to an increase in salary as you learn new things and implement them into your career.
5) Provides an opportunity to network
Networking is one of the most significant benefits. A learning and development certification gives you more credibility when it comes to meeting new people. It's also a great way to establish relationships with other professionals in your field. If you're looking for an opportunity to network, this is it.
Introduction The procedures and actions involved in providing technical support and help f…